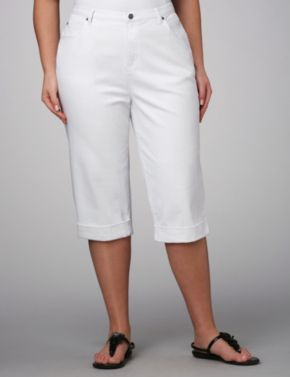 Price: $40.00-$46.00
Available here at http://www.catherines.com
No Wardrobe is complete without a pair of stretch denim five pocket capris.
Feature novel coin pocket and back pockets with button tab trim.

Zip fly with button
To purchase or get more information on the Stretch 5-Pocket Denim Capris, visit http://www.catherines.com
Also, if you're looking for beauty products you may want to check out the Beauty Tips for Women blog for tips, reviews, coupons codes and more, or Sophie Hulme. Updated daily so check back often!
T-shirts have always been a staple in so many lives for everyone–youngsters, teenagers and adults. If you are someone who simply cannot live without a tee shirt in your wardrobe, you are not alone. When tee shirts are part of your daily life, when you want to make a positive fashion statement then Trenzshirts may be the choice of tee shirts for you. With the many choices available for men, women and children you will certainly find just what you are looking for. Be the one who starts a positive fashion trend by showing your faith and what it means to you. Imagine the compliments you will get from friends, family and even strangers you meet each and every day when you wear these shirts. You can also purchase a hat or hoodie to wear while going on your morning run, walking the dog, etc.
Faith is a powerful tool for so many and this may be the way to let others know how you feel about your faith, how much it means to you, and still stay in style while being comfortable. Do you know someone who lives in t-shirts or someone who cannot think of wearing any other shirt with their favorite jeans or outfit? If so, then show them your cute Christian t shirts from Trenzshirts and get the conversation rolling!
With the many choices, colors, and sizes available you can mix and match your selections to create a whole new wardrobe. These tee shirts will always be in style.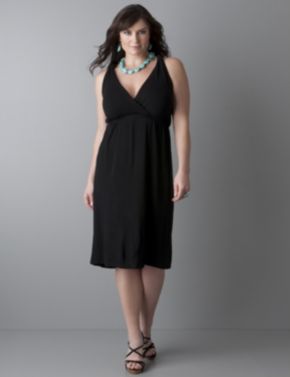 Price: $49.50
Available here at http://www.lanebryant.com
Flattering is the word to describe this versatile knit dress, from the surplice neckine to the elasticized empire waist.
Shoulder-baring halter style features knot detailing on the straps and back.
Double layer of fabric on the bodice and back; single layer on the skirt.
To purchase or get more information on the Y-back Knit Halter Dress, visit http://www.lanebryant.com
Newest Fashion Deals
$10 off of orders $50 or more Coupon Code for Lane Bryant – Expires Soon!
This coupon code, along with a few others, are available...
$5 off $25 Coupon Code for Shoebuy.com – No Expiration!
Save $5 off $25 or more at Shoebuy.com with the coupon code...
$10 Off Orders Of $30 Or More Coupon for Fashion Bug until December 31st
$10 Off Orders Of $30 Or More – Check out the Fashion...
Save $10 off of $25 On Any Catherines Order Through December 31st
Stylish Necessities